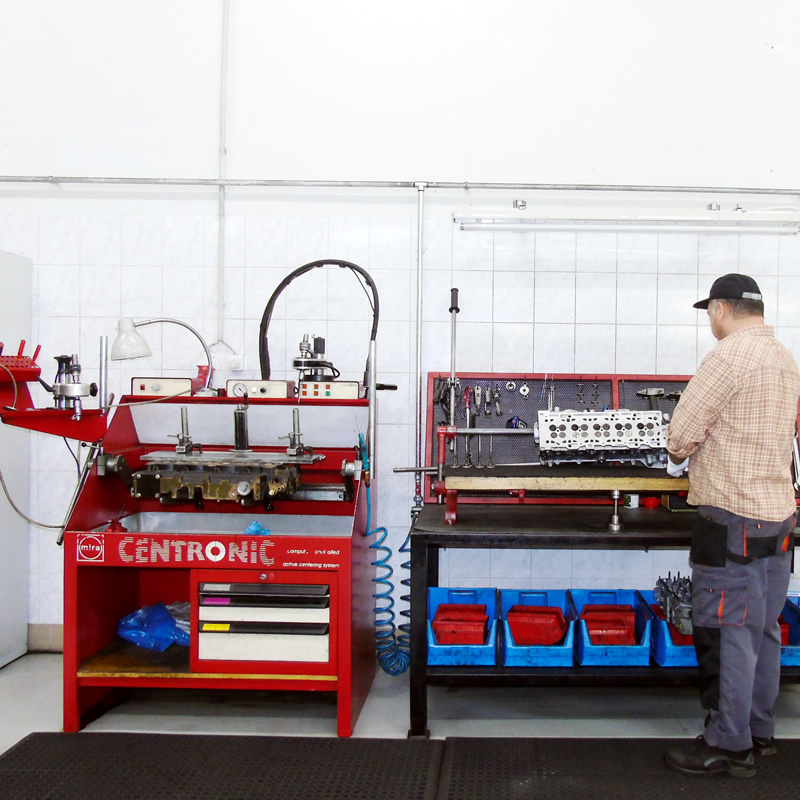 RENEWAL OF CYLINDER HEAD
pressure test with warm water
assembly of cylinder head
surface grinding (levelling) of the cylinder head
valve grinding
valve seat processing
valve seat, valve guide exchange
adjustment of valve seats and valve guides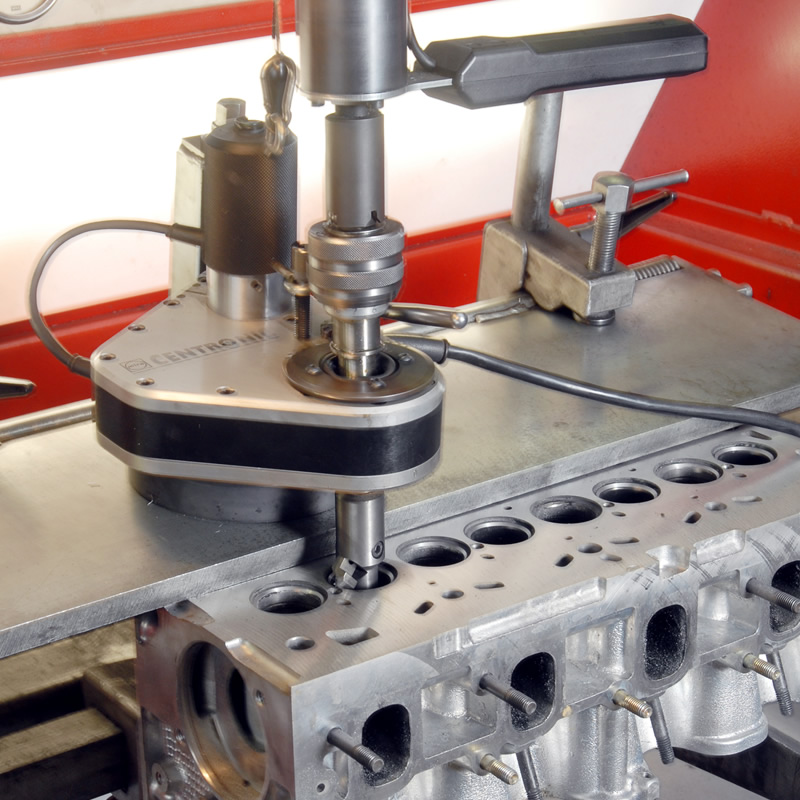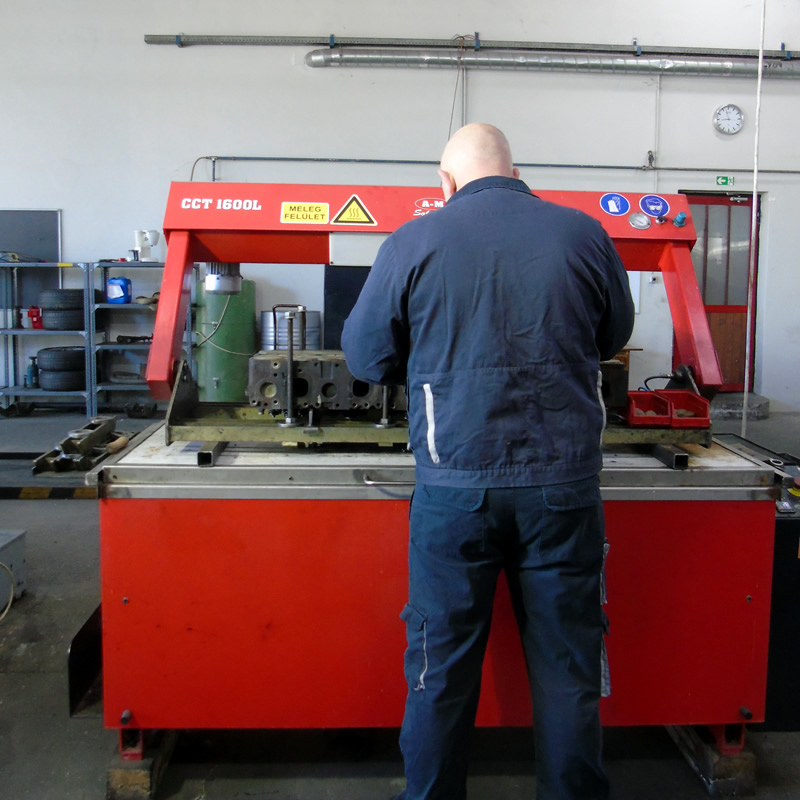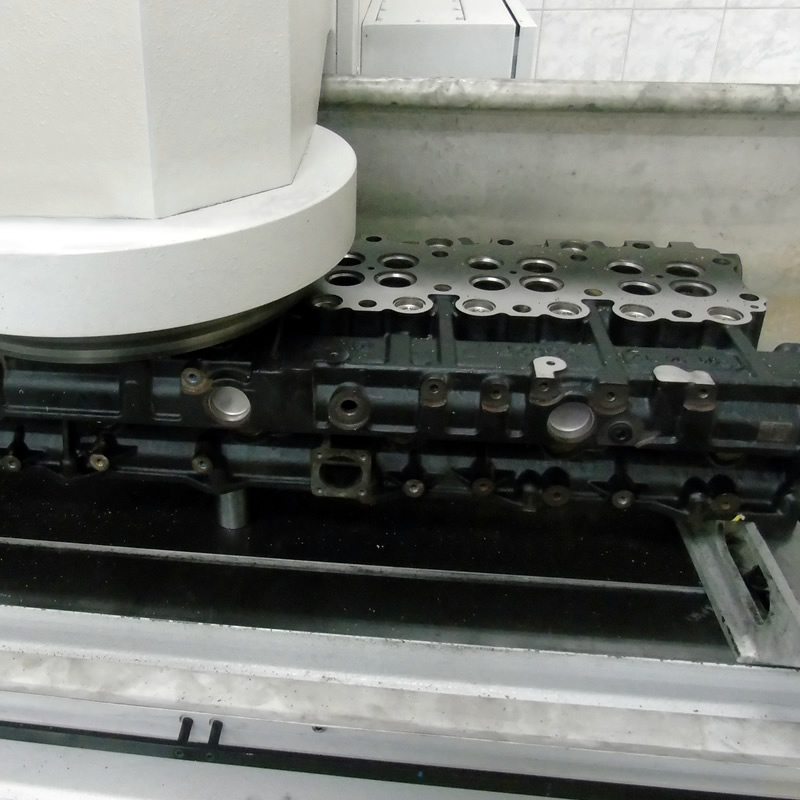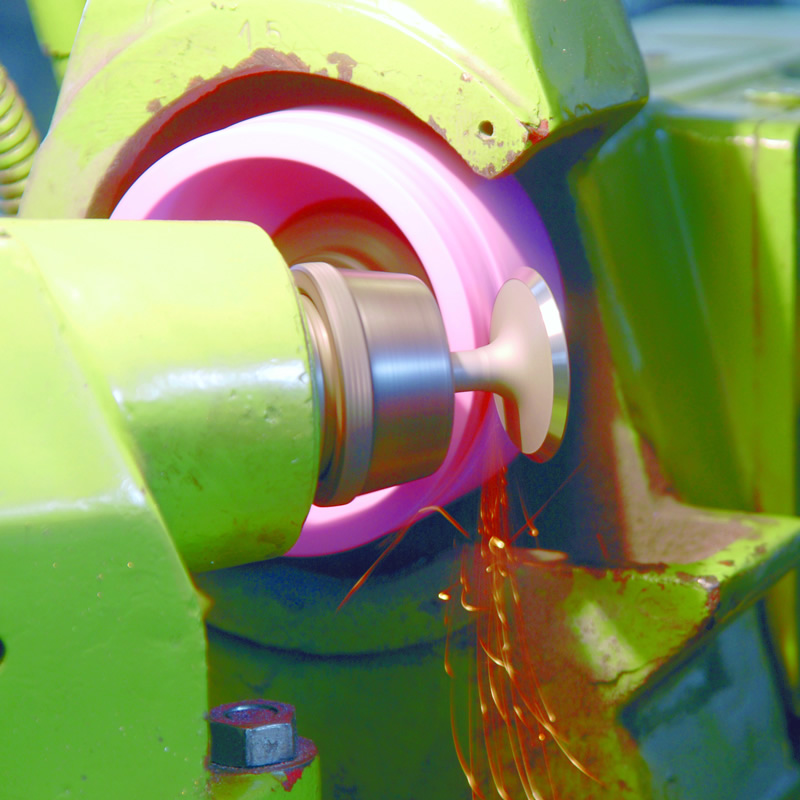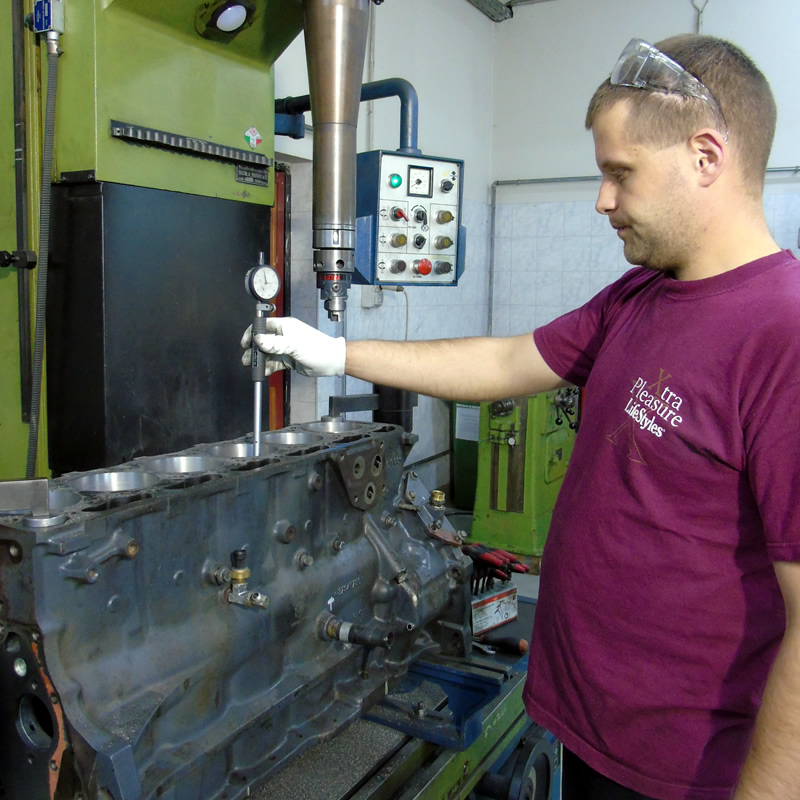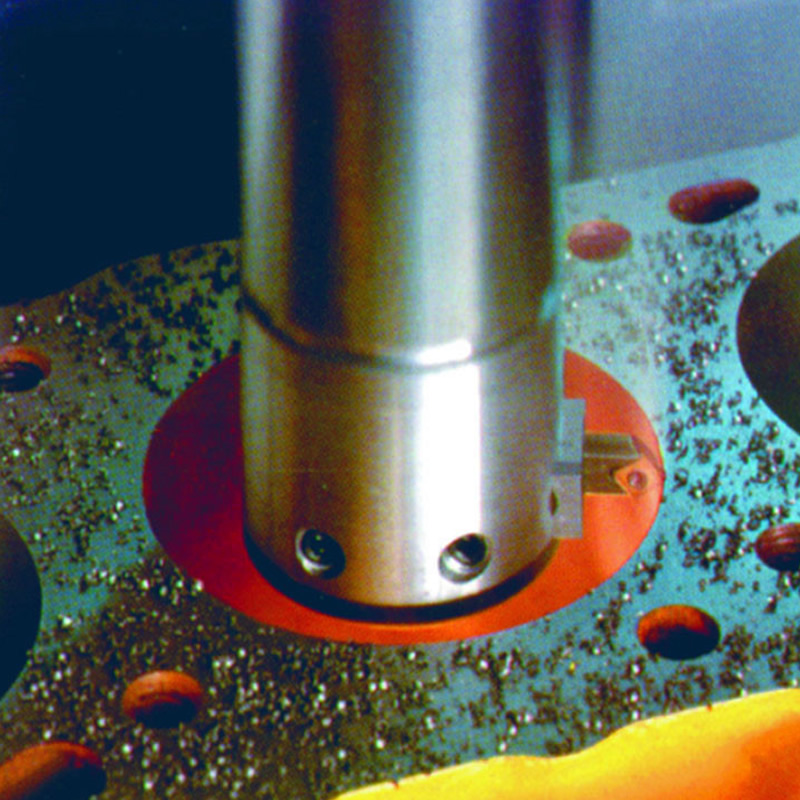 ENGINE BLOCK BORES
can be fixed by oversized drilling or the engine block can be jacketed with ready-made or semi-finished jackets.
CYLINDER BORES
are processed by honing to the required size. We create a surface that is full of fine gouges.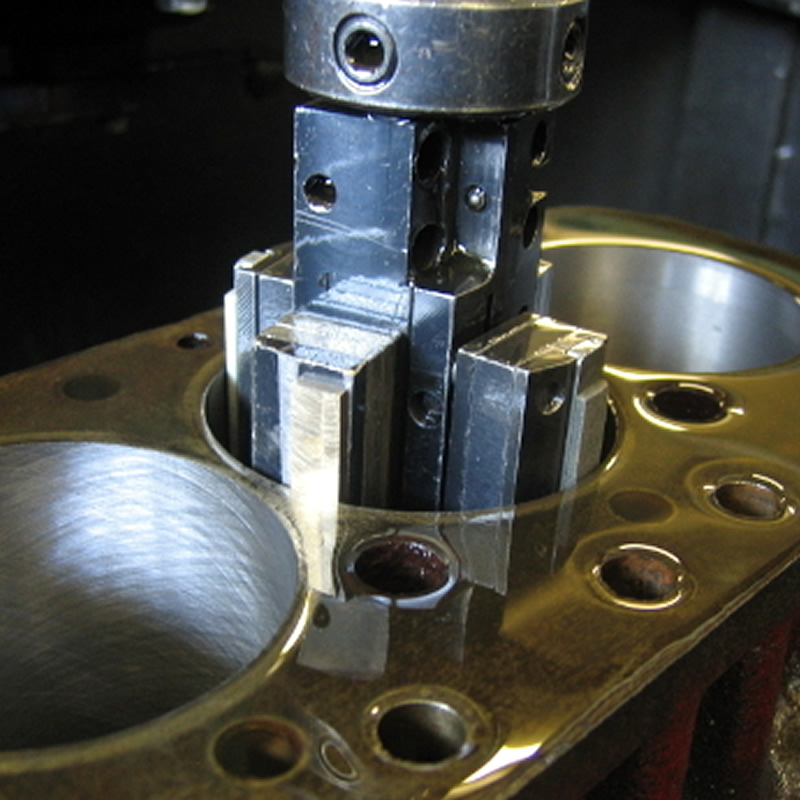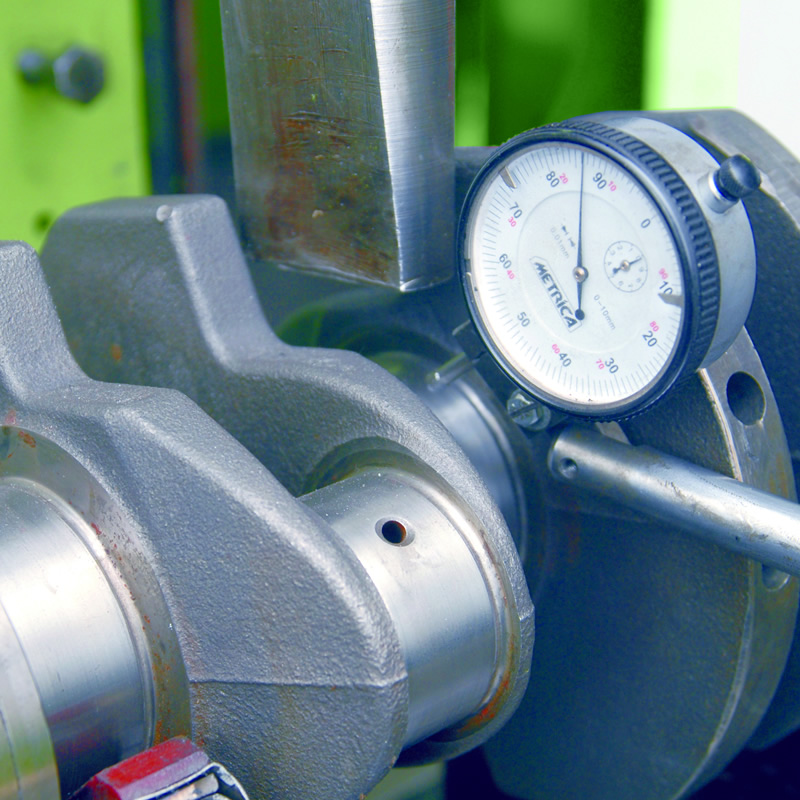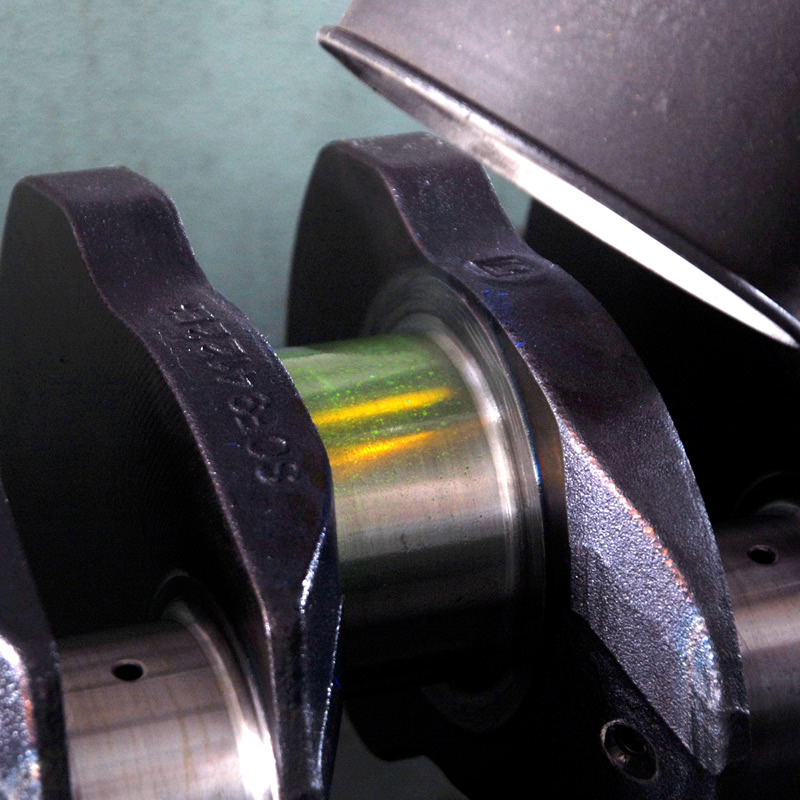 INSPECTION OF THE CRANKSHAFT (MAIN AXLE)
If the crankshaft hits, we level it off and conduct the cracking test in the infra-chamber.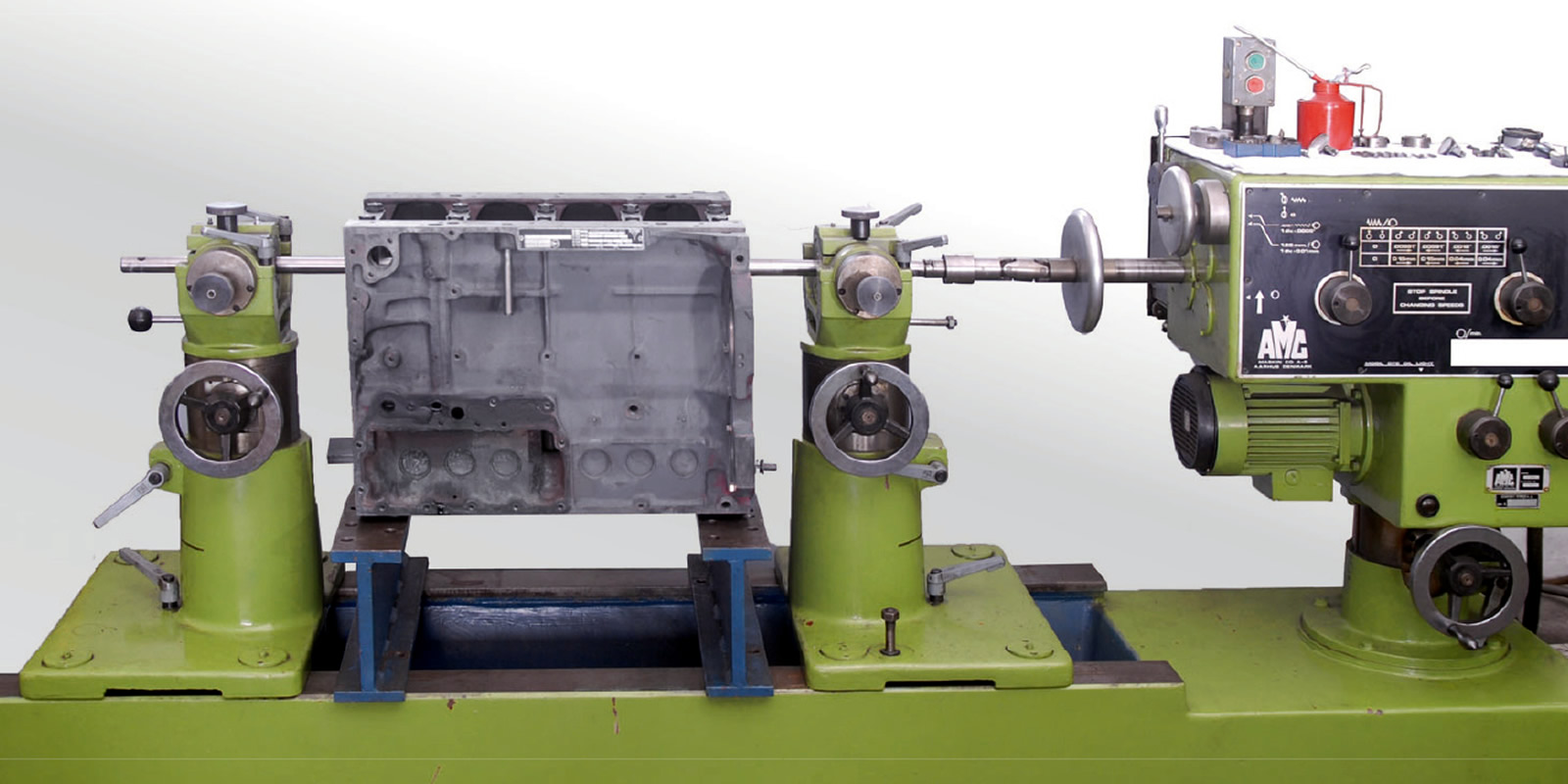 Linear drilling of the engine block, fixing bore-holes of the bearing block of the crankshaft and the driving-gear jack.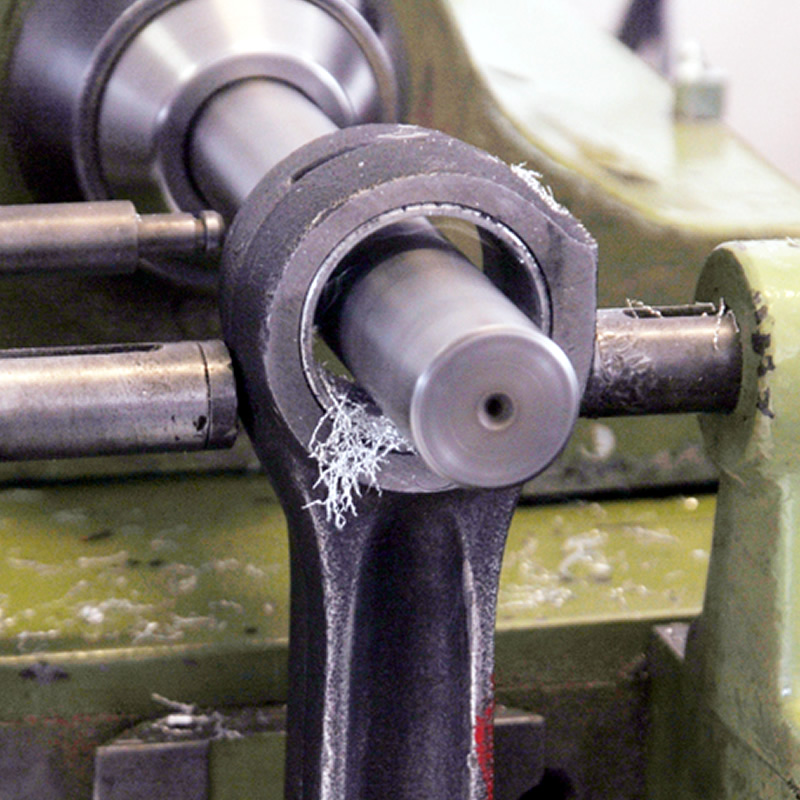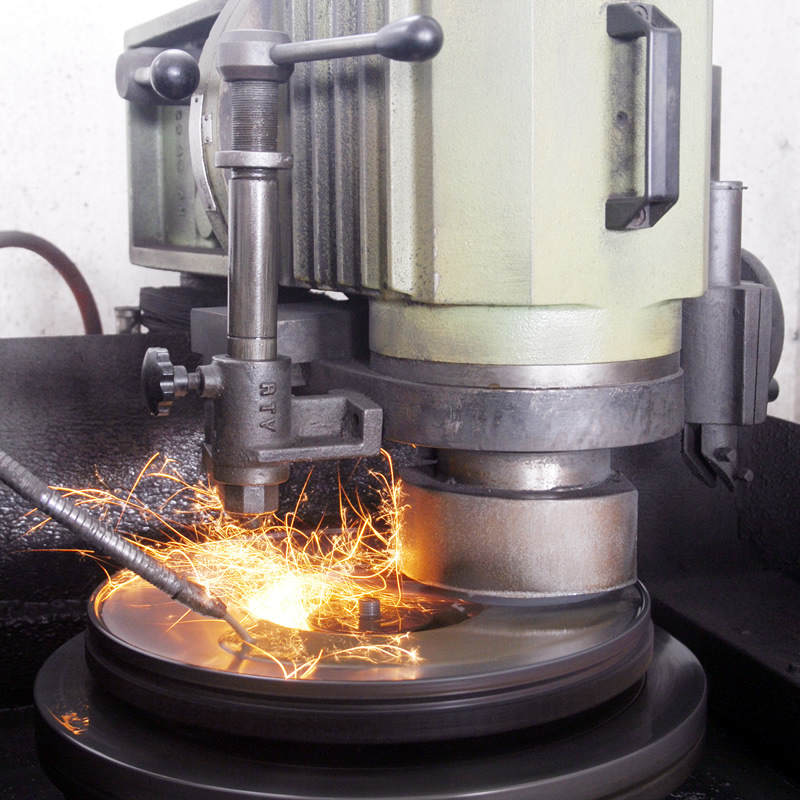 surface grinding (levelling), grinding and milling of different engine blocks and cylinder heads
Maximum size: (height):
950 mm x (length) 1800 mm.
---
Fine-drilling of the driving rod sleeve and precise grinding of the flywheel (balance wheel)